HSS kernboren – Gemaakt in Duitsland

Een volledige informatie over premium hoge snelheid stalen ringvormige snijder.
In de wereld van vandaag is het enige dat telt: Kwaliteit producten. Kwaliteit betekent niet alleen dure prijzen, luxe verpakking of slimme marketing, maar kwaliteit betekent het leveren van een product met uitzonderlijke normen, zeer bekwame operators, de beste grondstoffen, deskundige eindcontrole, en het belangrijkste is productie van de producten door onszelf, zonder outsourcing.
Volgens hetzelfde principe vervaardigt BDS Maschinen de ringvormige snijplotters van snelstaal in zijn eigen ultramoderne fabriek in Duitsland. De in Duitsland gemaakte BDS ringvormige snijplotters richten zich alleen op kwaliteit, wat resulteert in eersteklas prestaties, een langere levensduur en meer gaten per snijplotter. BDS produceert ook een breed scala aan: magnetische boormachines and plaatafschuinmachines in dezelfde moderne fabriek in Duitsland.
Drie soorten PREMIUM ringvormige frezen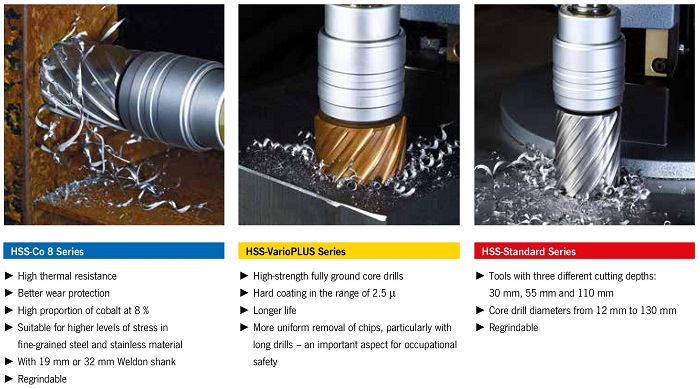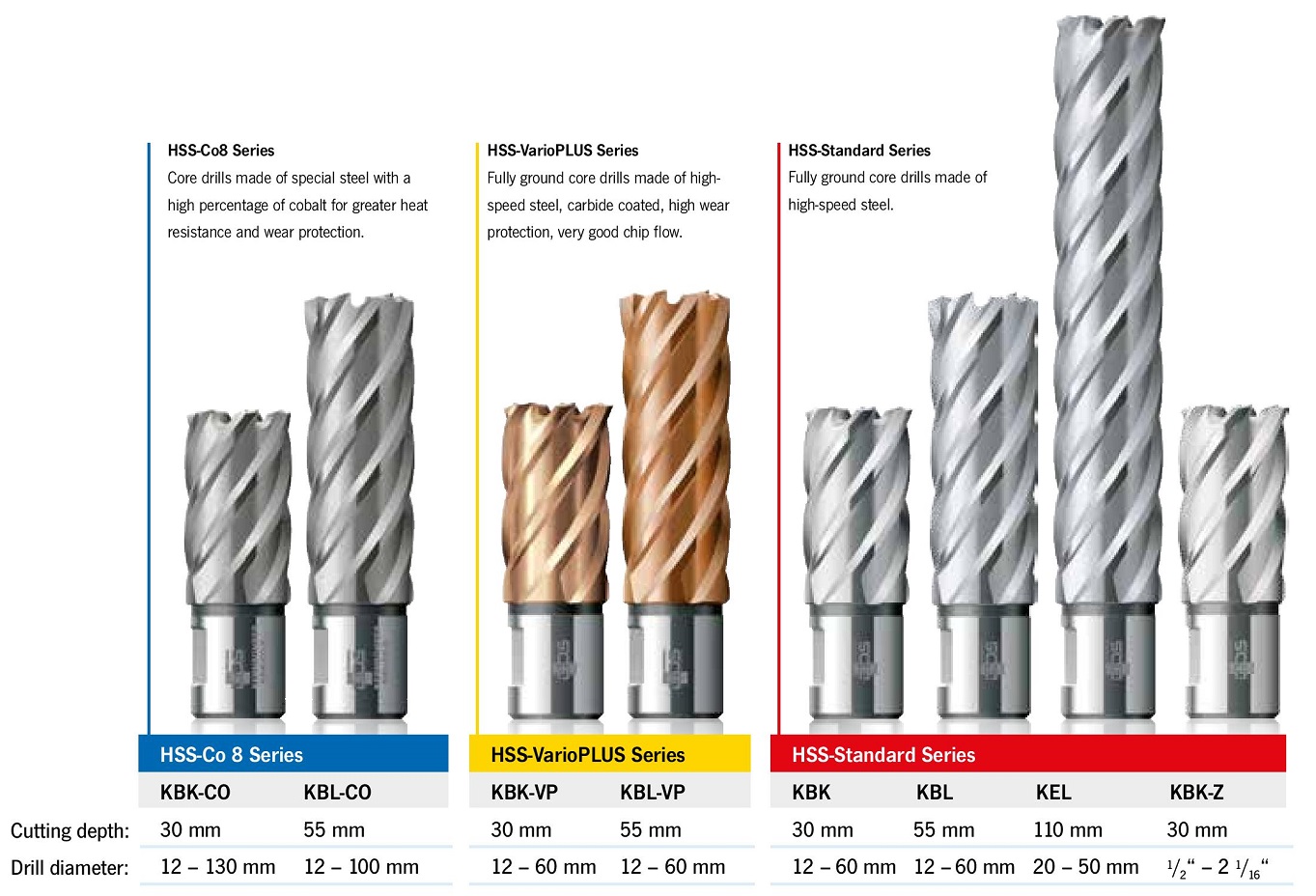 Standaard leverbaar van 12 mm tot 100 mm diameter in 30, 55 en 110 mm zaagdieptes. Bovendien produceren we met onze eigen productiefaciliteit ook frezen in elke gewenste maat boven 100 mm diameter of boven 110 mm lengte volgens uw vereisten, met een MOQ van slechts 5 stuks!
---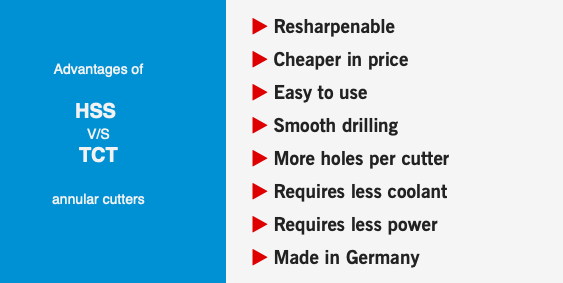 ---
De volgende video laat zien hoe we de ringfrezen in onze moderne fabriek in Duitsland vervaardigen!
---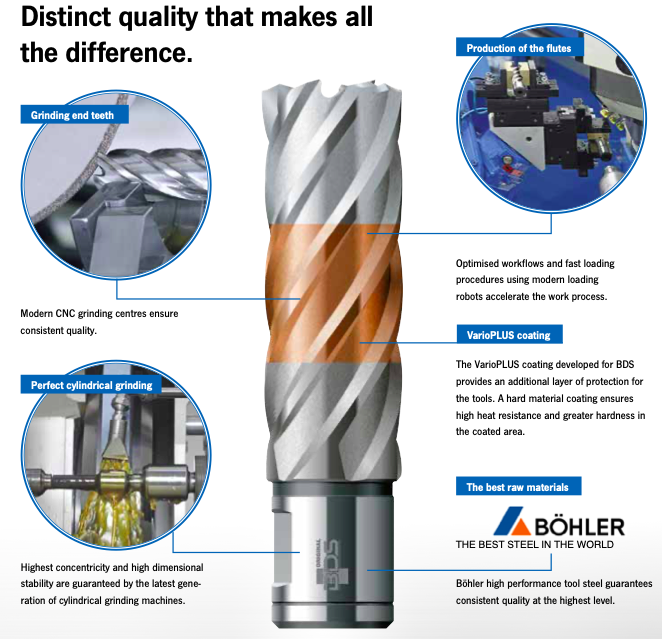 ---
Ringfrezen zijn verkrijgbaar in verschillende schachttypes voor dezelfde prijs. Geen extra kosten!

---
NU BESCHIKBAAR – Premium Stack Ring Cutters, die ideaal zijn om tegelijkertijd sandwichplaten te boren. De speciale geometrie van deze frezen maakt het mogelijk om meerdere boven elkaar geplaatste platen te boren. KLIK HIER VOOR VIDEO
---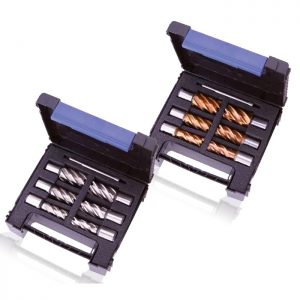 The HSS ringvormige frezen worden ook geleverd in een set van 6 verschillende diameters in premium cassettes en een set van 5 verschillende diameters in transparante dozen. Dit is een ideale oplossing voor booroperators om met de hand verschillende diameters te hebben in een robuuste gereedschapskoffer. Ook deze cassettes worden in Duitsland gemaakt om een uitstekende kwaliteit te leveren.
---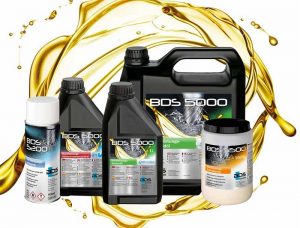 Snijolie, smeerspray, smeerpasta en koelsmeermiddel voor ringmessen. Hoogwaardige smeermiddelen zijn uitgelijnd voor perfect boren. De zeer efficiënte samenstelling maakt een economisch en milieuvriendelijk gebruik mogelijk.
---
Met de juiste adapters zijn BDS-kernboren met Weldon-schachten compatibel met alle standaard machines en gereedschaphoudersystemen op de markt.
---